Schaumburg Public Adjusters
We get you a fair & just insurance claim settlement for property damage.
We are Schaumburg's oldest and most established public adjusting firm, which means we are there for business owners and commercial property owners when they suffer property damage and need an insurance claim expert they can trust to secure a fair and just settlement.
Preparing a commercial insurance claim alone can be time-consuming and costly. And when the insurance company gives you a settlement offer, how do you know it's the right offer? Keep in mind, the insurance company has their own property claims division that specializes in insurance claims and the amount of money they pay out for claims. It's just part of their business model.
Our team of experts levels the playing field to make sure you get the settlement you deserve.
What Kind of Property Damage Can Happen to Schaumburg Businesses?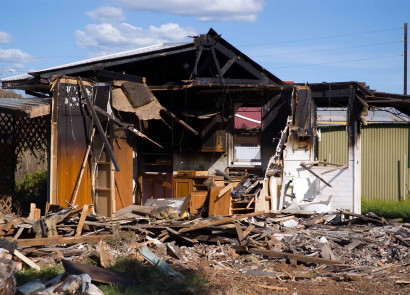 Commercial Property Fires
If your property suffers a fire, your business can be interrupted indefinitely. Fire damage includes:
Smoke damage
Water damage from extinguishing the fire
Structural damage or roof collapse
Destruction of inventory/equipment within and on your property
Business interruption and loss of income
Contact Us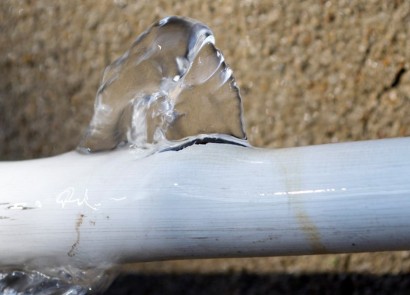 Burst Pipe Water Damage
A pipe bursts on the top floor unit in your Schaumburg apartment complex. Ceilings, walls, possessions, and electrical systems are ruined in adjoining units. Harmful mold growth may also be an issue. If you don't document the damage accurately, you may get a smaller settlement which can delay repairs and cause tenants to move.
Contact Us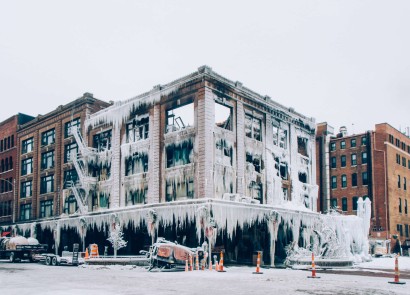 Winter Storm Damage
Freezing temperatures can burst pipes and heavy snowfall can cause roof collapse. We have burst pipe insurance claim tips and more insight for Schaumburg business owners to help with their commercial insurance claim for Illinois winter storm damage.
Contact Us
Why Would You Need a Public Adjuster if You Have Commercial Property in Schaumburg?
You'll never know when a disaster may strike your property and what kind of damage may happen. But you can be proactive by having a public adjuster in your contact list in case you need to file a commercial insurance claim.
An experienced and licensed public adjuster can get to work immediately, applying the options in your policy, bringing their expert team to evaluate and document the damage (including business interruption or business income loss), and present a detailed claim to the insurance company.
An excellent public adjuster will use this claim to negotiate a fair and just settlement to help your business thrive post-disaster. That's why Schaumburg businesses and commercial property owners use Globe Midwest/Adjusters International Public Adjusters.
Why Use a Licensed Globe Midwest/Adjusters International Public Adjuster for Schaumburg Property Damage?
For nearly a century, we've successfully managed claims for business property owners in Schaumburg, Chicago, and throughout Illinois. Also, we have a team of expert inventory specialists, forensic accounts, and building estimators on staff to help prepare your insurance claim for the best possible settlement. Our history of results is unmatched in the public adjusting industry.
We have recovered billions in settlements for policyholders.
We have thousands of satisfied clients.
We work for you, not the insurance company.
Contact Our Public Adjusters
( * ) indicates required field