Are You Really "Fully Covered?" Property Insurance Provisions Everyone in the Food & Beverage Industry Should Understand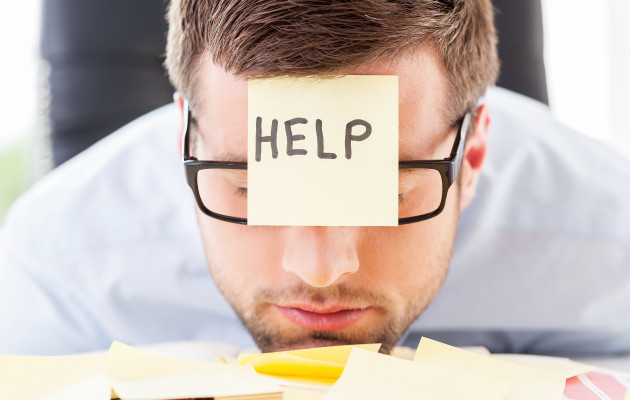 Did you know? If your policy has a protective safeguard endorsement requiring a sprinkler system, the insurance company can deny your claim if you do not have a system; even if you were never told of the requirement. "Typically, a protective safeguard endorsement states that insurance [coverage] will be suspended if the insured fails to provide immediate notice to the insurer when it becomes aware of any lapse or impairment of any protective safeguard device identified in the policy. It also suspends insurance if the insured fails to maintain any such protective device." Here are some tips on how to protect your business in the event your property suffers loss or damage.
Replacement Cost Coverage
Replacement cost coverage will pay you the full cost to replace damaged buildings and business personal property with new property of like kind and quality once the property is actually replaced. Failure to purchase a replacement cost policy will result in the insurance company paying a depreciated value for your damaged property.
Coinsurance
Coinsurance is a penalty placed on the insured by the insurance company for failing to insure the property to the percentage of total value as required by the policy. For example, if your policy requires 80% of coverage you must insure to 80% of the total value. In the event of a loss, if the insurance company determines that it was not insured to 80% of the total value at the time of the loss, they will apply a penalty which is proportionate to the underinsurance and reduce the amount payable for the claim. To prevent this possibility, we recommend purchasing "agreed value" insurance which eliminates the coinsurance requirement. If you must have coinsurance then the lower the percentage the better, i.e., 80% is better than 90%.
Ordinance or Law/Code Upgrade
Ordinance or law/code upgrade is a coverage for an increased cost to repair damaged property resulting from the enforcement of an ordinance or law, which was in place at the time of the loss. After a property loss, the city or state may require certain upgrades to your property such as installation of hard-wired smoke detectors or sprinkler systems. If the required upgrades did not exist prior to the loss they are not covered unless you have this ordinance or law coverage. It is typically not very expensive but can save you thousands of dollars after a loss.
Protective Safeguards Endorsement
A protective safeguards endorsement is a provision requiring that the property have specific protective safeguards in place such as monitored alarms, a sprinkler system, etc. Most business owners do not know that they have a protective safeguard endorsement in their policy requiring one or more of these devices or services. Failure to comply with this provision can result in the insurance company voiding coverage and denying your property damage insurance claim after a loss — even if you were unaware of the endorsement or if the required protective safeguard would not have actually prevented the loss.
Change in Temperature/Food Spoilage
This endorsement covers losses for spoiled food resulting from a change in temperature caused by several possible problems such as power failure or surges — most policies limit or exclude these losses. For example, if there is a power failure and your business lost all your refrigerated stock, most policies will not cover the loss to your stock unless you have a spoilage or change in temperature endorsement. Food and beverage businesses experience this type of loss more frequently, so they should have this coverage.
Equipment/Mechanical Breakdown Insurance
Equipment/mechanical breakdown insurance pays for losses when certain equipment breaks down suddenly and accidentally. Your equipment is subject to power surges and other problems that can be costly to repair and disruptive to your business. These losses are usually excluded under standard commercial policies and are only covered by having this in place at the time of loss.
Loss of Income & Extra Expense Coverage
Loss of income coverage pays for the loss of profit and continuing normal business expenses during the time your business is shut down as a result of property damage caused by a covered cause of loss or peril. Extra expense covers costs above your normal expenses that you incur to resume operations and maintain business following a loss. For example, if you rent a temporary facility to warehouse goods while your storage area is being repaired due to a covered loss, this would be a covered extra expense.
Contingent Business Interruption Coverage
Contingent business interruption coverage covers lost profits resulting from the interruption of the business of a supplier or customer due to property damage from a covered loss at their location. This little-known coverage protects you when someone in your supply chain suffers a loss. For example, if you are a supplier whose business depends on a few key customers and that customer suffers a property loss; you will likely lose substantial income. A standard Loss of Income coverage policy will not pay for your loss since the trigger for coverage is damage to your property. Contingent business interruption coverage, on the other hand, is triggered by damage to the property of someone in your supply chain as a result of a peril covered in your policy. As a result, you can recover loss of income when they suffer a covered property loss that impacts your business.
We strongly recommend that business owners and especially those in the food and beverage industry review these coverages with their insurance agent or broker and discuss how they could impact their business. Be sure to comply with all requirements of your policy and purchase any additional endorsements that may be needed to protect your specific business.


---

As the Midwest's largest and oldest public adjusting firm, Globe Midwest Adjusters International's core focus is exclusively representing property and business owners, during the insurance claim process, to maximize and expedite our clients' insurance claim settlement. With offices in Southfield and Grand Rapids, Michigan, Chicago, Illinois, and Appleton, Wisconsin we are experienced with the types of natural disasters that strike the Midwest, the companies that insure here, and how local claims are handled.
About the Author
Ethan A. Gross, JD, is the Chief Executive Officer at Globe Midwest Adjusters International. During his 25-plus years as a public insurance adjuster, Mr. Gross has managed numerous complex claims resulting in favorable settlements on behalf of homeowners and multi-million-dollar corporations throughout the United States and Canada. | egross@globemwai.com | (248) 884-4972