Globe Midwest Adjusters International presents at 2021 Traditional Commercial Continuing Education seminar hosted by CARWM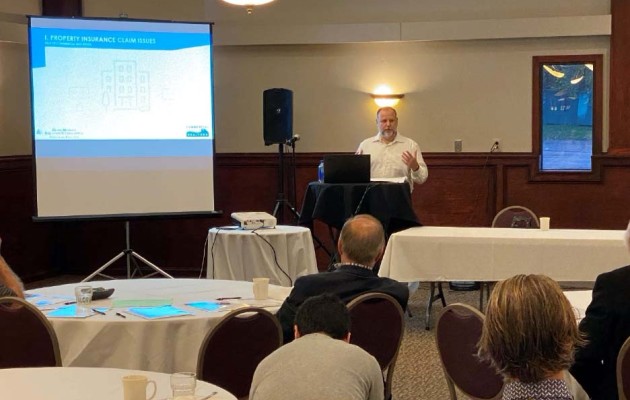 Globe Midwest Adjusters International recently taught at the 2021 Traditional Commercial Continuing Education seminar hosted by The Commercial Alliance of Realtors of West Michigan in Grand Rapids, MI on October 14th, 2021.
Among the presenters was Ethan Gross, JD, Chief Executive Officer of Globe Midwest Adjusters International. The seminar provided an overview to trusted commercial property advisors on the following:
How existing legal provisions contained within standard purchase-sale agreements or leases can impact the viability of an anticipated transaction; and
The rights, responsibilities, and economics of the parties involved when faced with making a major commercial property insurance claim.
We offer several continuing education courses that leverage our unique pre-and post-property loss perspectives, helping trusted advisors from all industries better protect their clients when structuring and negotiating real estate and/or leasing agreements, by being aware of the impacts of a potential disaster to the property involved. Our continuing education courses are open to any employee, principal, and/or owner of commercial and residential real estate firms.
To learn more about our continuing education courses, please visit www.globemw-ai.com/educational-resources/continuing-education/.
As the Midwest's largest and oldest public adjusting firm, Globe Midwest Adjusters International's core focus is exclusively representing property and business owners, during the insurance claim process, to maximize and expedite our clients' property damage insurance claim settlement. With offices in Southfield and Grand Rapids, Michigan, Chicago, Illinois, and Appleton, Wisconsin we are experienced with the types of natural disasters that strike the Midwest, the companies that insure here, and how local claims are handled.