Fisher Building Fortunate to Have Relied on Globe Midwest/Adjusters International to Manage Last Year's Extensive Flood Damage Claim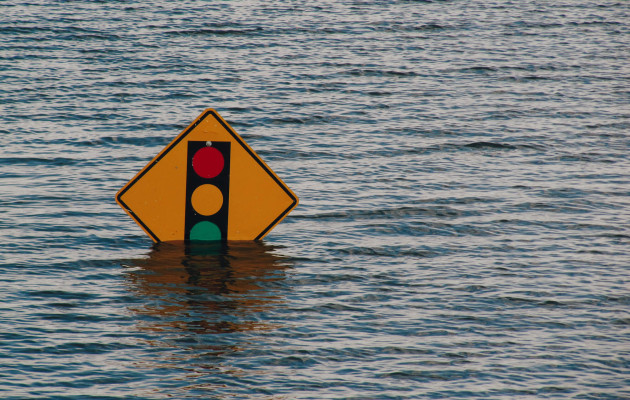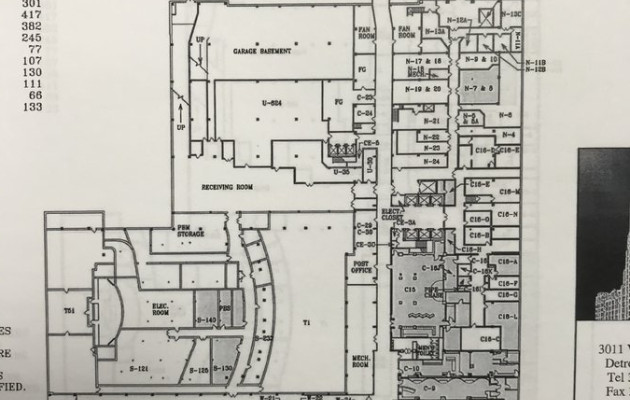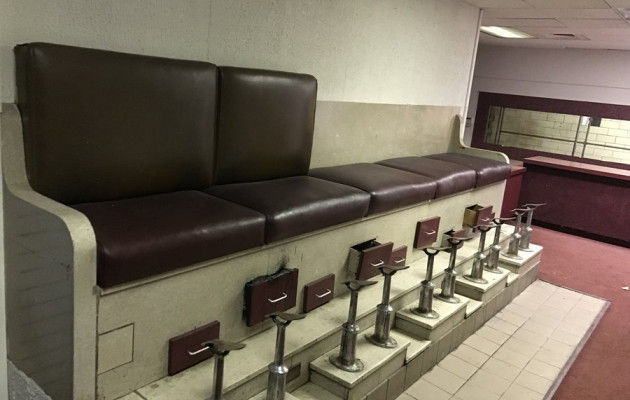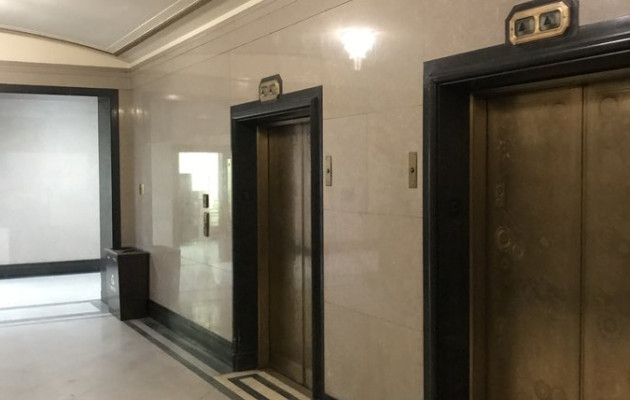 DETROIT, MI, May 24, 2022 /24-7PressRelease/ -- Last June, massive flooding rocked the city of Detroit and nearby communities – causing major damage to thousands of homes and businesses that are still recovering from the aftereffects. And one of the most prominent Detroit landmarks to be affected by this "100-year" rain event was the historic Fisher Building.

The flooding resulted in a 10-day power outage at the Fisher Building. There was about five feet of water in the basement, and the entire electrical system and elevators were impacted as a result.

"I remember putting on boots and traipsing around the basement. And it was a mess. I had never seen anything quite like that. Basically, everything on those lower levels of the Fisher Building had to be rebuilt," said Peter Cummings, Chairman and CEO of The Platform, a real estate development company dedicated to helping rebuild the City of Detroit.

Cummings' heart sank as soon as he saw the extent of the damage. As the son-in-law of Max Fisher, the Fisher Building is a significant part of his and his family's lives and history.

"My late father-in-law owned the building in the 1970s and, until his death in 2005, we maintained a family office on the 27th floor. I bought the building in 2015 with a few partners," said Cummings. "It's an important asset in terms of the historical involvement of our family. It's not just any building. With its architecture and visibility, it's probably Detroit's most iconic building."

That's why the long-time developer wanted to bring in the best-of-the best to take control of his claim. After assessing the damage, Cummings called Bobby Levin, Chairman and President of Globe Midwest Adjusters International who he had previously worked with on another property damage claim.

Globe Midwest public adjusters are insurance professionals who have managed and negotiated thousands of claims for nearly every type of natural and man-made disaster. Cummings said, when faced with a catastrophe, many businesses don't think to hire an advocate like Globe Midwest but, instead, rely solely on their insurance company.

"When you contact the insurance company, as a client, you play a pretty passive role. The difference with Bobby, he enables the client to be active and make sure they get the best possible result from the insurance carrier in terms of covering the impact of the event," he said.

For example, after the flood, the elevators in the Fisher Building continued to be operational – but the Globe Midwest team found that, because the cabling was exposed to humidity for an extended amount of time, the life expectancy of those parts had been shortened.

"It's the obligation of the insurance carrier to enable us to return the system to the condition it was in before the flood. Globe Midwest really peeled back the onion to find out the entirety of the damage and what we were owed," Cummings said. "We are extremely pleased with Bobby's work. He is very thorough and makes sure the customer comes first – and that's the way it should be. Once Globe Midwest is engaged, you don't have to worry

that you're not being well represented. If, God forbid, another catastrophe like this happens in the future, I know where to go for help."
Advocates for their clients
Globe Midwest has 95+ years of experience successfully negotiating properly prepared claims for the full, fair and correct dollar amount that clients are entitled to from their insurance policies. They also have relationships with experts to assist them with documentation in support of a claim.

The Globe Midwest team helps their clients by:
Evaluating their insurance policy to establish the best possible strategy for presenting their claim to the insurer.

Developing a strategy to value, document, and substantiate every detail.

Advising clients on various options available to them to reestablish their business on a temporary and permanent basis.

Keeping them informed every step of the way.

Negotiating on their behalf with the insurance company.

Settling the claim for the maximum amount.
"Our goal when getting involved in a claim – regardless of what kind of claim it is – is to understand the business and recognize that the most important thing about any claim is helping a client get back in business as quickly as possible," said Levin.

"We also assess the damage to determine the extent. Just because something is working, that doesn't mean it isn't damaged and potentially needs to be replaced. We give our clients guidance on what's covered in their insurance policy, so they know everything they are entitled to be reimbursed for."

Levin said the Fisher Building claim was unique because of the intricacy of the electrical system – with some equipment up to 90 years old – and the structure of the building – with small rooms and tunnels making it difficult to access. Since the Fisher Building was constructed in the 1920s, there were a lot of historical aspects the team also had to take into consideration.

"We came across a lot of potentially antique building elements that needed to be identified for their historical value. One example was doorknobs and hardware we found to be antiques. We must take things on a case-by-case basis because, for some buildings, a doorknob is just a doorknob. But that wasn't the case at the Fisher Building. So, we brought in the right consultants, and we were able to demonstrate to the insurance company just how much the doorknobs were worth," he said.

Levin said his team itemizes everything – determining what needs to be replaced and what can be salvaged or repaired. Globe Midwest Adjusters International brings in the right people to evaluate not only what's wrong with a building today, but also the possible long-term effects.

"Most people have never gone through a catastrophic event before, so this is their first time. You can try to do it all yourself and take that risk, or you can hire someone with experience who can guide you through what you can accomplish so you wind up in a better position. Our clients paid for their insurance premiums, and we show them what is owed to them," said Levin. "We act as our clients' advocates and make sure they are taken care of."
---

Globe Midwest Adjusters International is headquartered in Southfield, Michigan and currently represents clients throughout the United States. The team works exclusively for the client – whether it's a property owner, business owner, or homeowner – and not for the insurance company.

For more information, visit https://www.globemw-ai.com or call 888-676-7973.

Globe Midwest Adjusters International goal is to ensure that your commercial or homeowners insurance claim is settled as quickly as possible with you collecting the maximum benefit your policy entitles you to.

As the Midwest's largest and oldest public adjusting firm, Globe Midwest Adjusters International's core focus is exclusively representing business owners, property owners, and homeowners during the insurance claim process to maximize and expedite their commercial or homeowners insurance claim settlement.

For nearly a century, our mission has been to help policyholders, like you, by creating transparency in the insurance claim process and ensuring a fair and just settlement, every time. We love what we do and are motivated to professionally represent you with unmatched claim recovery efforts after losing one of your biggest assets.

With offices in Southfield and Grand Rapids, Michigan, Appleton, Wisconsin, and Chicago, Illinois, we are experienced with the types of natural disasters that strike the Midwest, the companies that insure here, and how local claims are handled. We have the resources and expertise to thoroughly investigate your loss; accurately prepare, document and submit your claim; and get you a full, fair and expedited settlement.