Detroit Symphony Orchestra Thankful They Engaged Globe Midwest/Adjusters International to Prepare and Navigate Their Insurance Claim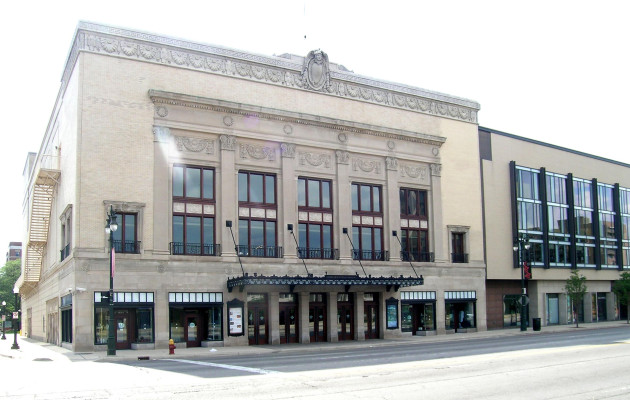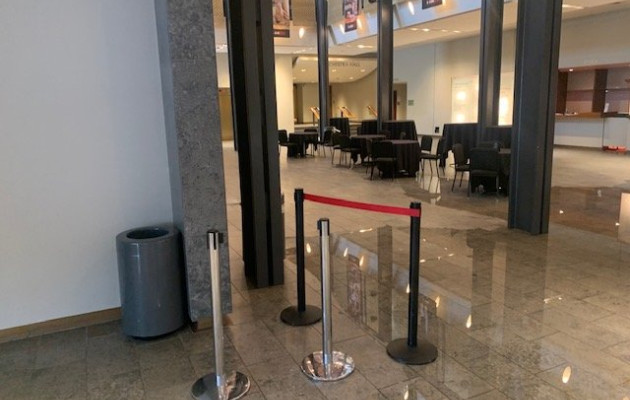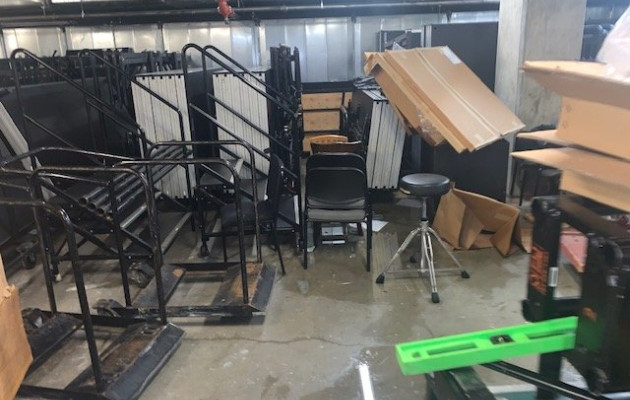 DETROIT, MI, May 24, 2022 /24-7PressRelease/ -- Last June, the day before the Detroit Symphony Orchestra's Annual Heroes Gala, a severe rainstorm hit the city, causing the Max M. and Marjorie S. Fisher Music Center to sustain Category 3 water damage – the worst classification.

"I got a panicked call at 10:00 that Friday night, and the next morning, we had to survey the damage. It was bad," said Linda Lutz, DSO vice president and chief financial and administrative officer.

Thankfully, the Orchestra Hall was not affected, but the flooding did take out the Peter D. and Julie F. Cummings Cube performance space, basement and first-floor offices, instrument storage, the musician dressing rooms, the warm-up spaces, and the additional rental spaces for weddings and corporate events.

"We knew right away how complicated the claim was going to be. It would be a building claim, an instrument claim, and a lost income claim. We're a nonprofit so we have to raise about two-thirds of every dollar we spend. It was really important that we were able to handle this claim in a way that was going to allow us to replace what had been damaged," said Lutz.

So, Lutz decided to call Globe Midwest Adjusters International – a team of insurance professionals who have managed and negotiated thousands of claims for nearly every type of natural and man-made disaster.

"Let's be honest, the insurance company is in the business of protecting themselves, so they're going to downplay the damage. But, working with the Globe Midwest team, we felt like we were in very experienced and competent hands during this process," said Lutz.

Globe Midwest brought in experts to evaluate the instruments. Lutz said they told her that, even though the pianos were good enough for someone to play at home, they were no longer sufficient to be used in concert, especially for a solo pianist.

"There's no doubt in my mind that, without Global Midwest, we wouldn't have gotten reimbursed for that, and we wouldn't have had as positive of a claim," said Lutz.

Today, with the help of Globe Midwest, all public-facing spaces in the music center have re-opened.

"We could not have done this without them. Thanks to their expertise in navigating a complex claim like this, we have been able to rebuild the way we need to," she said.
Insurance claim experts
You would never go to court without an attorney; likewise, you should never handle an insurance claim without an advocate on your side.

This is an analogy Bobby Levin, chairman and president of Globe Midwest Adjusters International, likes to use to when talking about the importance of his company. The team works exclusively for the client and not for the insurance company – successfully negotiating the full, fair and correct dollar amount they are entitled to from their insurance policies.

Unfortunately, many people don't know they exist.

"One of our recent clients is a very experienced, very knowledgeable professional in building, development, management, and operations – yet he was going to allow the insurance company to come in and take over. Until one of his friends recommended Globe Midwest, he didn't realize that a company like ours existed. And that's the biggest reason we're not involved in more claims," said Levin.

Globe Midwest has been responsible for settling claims for thousands – and even millions – of dollars more than the client would have received if they had only worked with the insurance company.

"Even the most experienced business owners don't recognize the extent of damage they really sustain during a catastrophe – so they just rely on what the insurance company comes up with. We get the insurance company to pay out more money because people are entitled to it," said Levin.

"Our clients paid for their insurance premiums – so it's their money. We educate them on the rules of the game and offer guidance to help them spend their settlements the way they need to at that time. We give clients an opportunity to reassess and use this as an unfortunate opportunity to better themselves, so they are a more efficient operation."

When dealing with a flood, Levin said an insurance company will often only reimburse a customer for the property directly damaged by the standing water. In the DSO's case, Globe Midwest found that instruments, furniture and equipment located above the water level were also damaged.

"The flooding caused the humidity in the building to go way up to 80 or 90 percent. Water didn't have to touch elements for them to be affected. We recognized that humidity and moisture can still cause significant damage," said Levin. "Humidity also causes corrosion, and we started to see warping in the DSO's elevators because of this. And we had to prove to the insurance company that the damage was a result of this event and not preexisting."

It's the job of Globe Midwest's public adjusters to negotiate the settlement with the insurance company. So, if an insurance agent asks, "Why should we reimburse items that are four feet above the flooding?" Levin and his team will explain why and get the client the optimum amount of money they are owed. They also enlist trusted advisors, like accountants, attorneys, property managers and financial advisors, to contribute their specialties to properly prepare and document the property damage claim.

"It's our job to go through all the damage on an item-by-item basis. If something needs to be replaced, it's itemized and priced. If something is salvageable, we bring in companies that deal with the cost of repairs," he said. "We also have in-house accountants who quantify the loss of income on every claim. With DSO, their business and all of their employees who operated out of that building were displaced, which is why they sustained a loss of income."

Catastrophes, such as floods, fires, hailstorms or tornadoes, are often once-in-a-lifetime experiences, so most business owners and homeowners don't know what to do when a disaster like this occurs. That's why Levin wants to raise awareness of what his company does – so people don't have to go through their first time alone.

"Even the most learned of people don't know what they don't know. For instance, if you're audited, you bring a CPA with you. You don't do something for the very first time by yourself when it can significantly affect you," he said. "We're insurance claim experts. And, if you've never been subject to a disaster before, the one time you are, you're going to be glad you've heard of us."
---
For nearly a century, Globe Midwest's expert licensed public adjusters have helped thousands of clients throughout Michigan, Illinois, Wisconsin, Minnesota, Indiana, and throughout the Midwest recover from disasters of all types and magnitudes. The team handles commercial and residential insurance claims and are there for every step of the claim to save their clients time and stress.

For more information, visit https://www.globemw-ai.com or call 888-676-7973.

Globe Midwest Adjusters International goal is to ensure that your commercial or homeowners insurance claim is settled as quickly as possible with you collecting the maximum benefit your policy entitles you to.

As the Midwest's largest and oldest public adjusting firm, Globe Midwest Adjusters International's core focus is exclusively representing business owners, property owners, and homeowners during the insurance claim process to maximize and expedite their commercial or homeowners insurance claim settlement.

For nearly a century, our mission has been to help policyholders, like you, by creating transparency in the insurance claim process and ensuring a fair and just settlement, every time. We love what we do and are motivated to professionally represent you with unmatched claim recovery efforts after losing one of your biggest assets.

With offices in Southfield and Grand Rapids, Michigan, Appleton, Wisconsin, and Chicago, Illinois, we are experienced with the types of natural disasters that strike the Midwest, the companies that insure here, and how local claims are handled. We have the resources and expertise to thoroughly investigate your loss; accurately prepare, document and submit your claim; and get you a full, fair and expedited settlement.

# # #