Who can you trust to get your client a fair commercial property damage insurance claim settlement?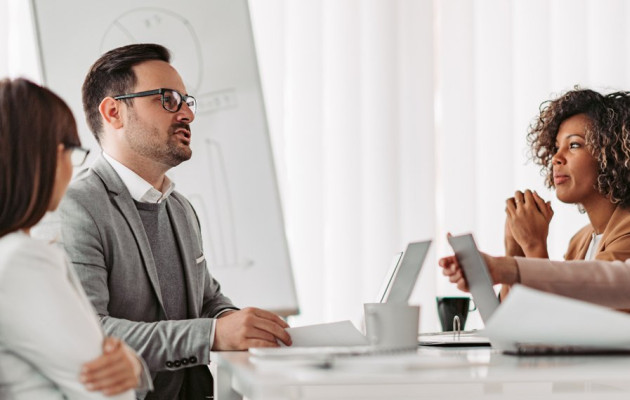 If your client needs to file a major property damage and business interruption claim, they may call on you to take the helm in the process.
Property damage insurance claims may not be your field of expertise. Yet, as a trusted advisor, there are things you should know to help level what may be an unfamiliar playing field so your client can secure the full and fair insurance claim settlement they deserve.
Make sure your client knows:
Most insurance carriers have experts dedicated to handling the property damage insurance claim process. It's part of their business model. As representatives of the carrier, they are obligated to look out for the best interests of their employer while still trying to appease your client.
There can be big differences between a client getting only a portion of the settlement they deserve versus getting the full and fair amount available through their policy.
Get Your Clients the Property Insurance Claim Help They Need!
As the policy requires, your client has the obligation to document the damages and to prove their value to the insurance company. Accordingly, your client has the legal right to hire their own experts to help them negotiate and navigate through a difficult and unusual process!
As a trusted advisor, it is essential to make sure your client doesn't walk this path alone. That's why it is important you know the benefits that a licensed public adjuster brings to your team to level the playing field for your client's claim.
Licensed public adjusters are experts at the property damage insurance claim process. They know how to dissect your client's insurance policy, document and quantify all the damages, and assist your client in complying with all the obligations and time-sensitive requirements detailed in their insurance policy.
Let's be honest, the insurance claim process can be confusing, time-consuming, and exhausting for your client. You need to provide a solution that will give them comfort and satisfaction with the outcome.
When choosing a public adjusting firm for your client, be sure to select a company with decades of experience who can offer a foundation of fairness in the insurance claim process and who has a track record of success with obtaining full settlements for their clients.
YOU can make a difference in your client's property damage and/or business interruption claim.
Catastrophes, property damage, and business interruption can happen to your clients on any given day — commercial fires, water damage, vandalism, and more. As their trusted advisor, you can come to the table armed and ready with the resources and experts available to assist your clients right away.
For 94 years, Globe Midwest Adjusters International has been working with counsel to safeguard their clients' interests in the property damage/business interruption insurance claim process. Contact us today to learn more about how we can partner together – bringing successful solutions to your clients.

Blog Article by Stuart Dorf, JD — Senior Vice President of Business Development/Marketing, Globe Midwest Adjusters International
For nearly a century, Globe Midwest/Adjusters International public adjusters have successfully represented thousands of clients and secured billions of dollars in settlements for policyholders in Michigan, Illinois, Wisconsin, and throughout the Midwest.