Who's Knocking on my Door? An Introduction to Insurance Professionals Policyholders May Encounter After Experiencing a Property Loss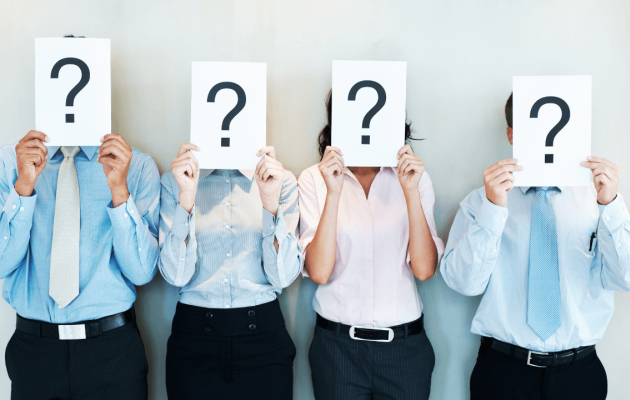 For both home and business owners, suffering a property loss can be a chaotic and devastating experience. After all, the destruction of someone's house, personal possessions and/or business property can leave an enormous void accompanied by heaps of uncertainty.
"Policyholders who suffer a loss are often contacted by a number of different insurance-related professionals — some of whom represent the interests of the insurance company and others who exclusively work for the policyholder. It is very important to know who is who in the insurance claims process so that you can make the best possible decisions during a very stressful time."
-- Carl Gross, Chief Operating Officer at Globe Midwest Adjusters International
Listed below are brief descriptions of 11 types of professionals who may participate during the recovery phase of a policyholders property loss:
Professionals Who Work for the Insurance Company
Staff Adjusters – Staff adjusters are employed by the insurance company. Their job is to manage and adjudicate claims in the best interest of their employer, the insurance company. Staff adjusters will be assigned to a claim between 24 and 48 hours after the initial loss. Since insurance company adjusters are overloaded with claims, they are often reassigned, so policyholders may interact with several different insurance company adjusters from start to settlement.
Independent Adjusters – Independent adjusters also work directly for the insurance company as either an independent contractor or a consultant. Similar to staff adjusters, their job is to manage policyholder claims for their client, the insurance company. Independent adjusters often have very little decision-making authority to settle a property damage claim.
Insurance Producer (Agent/Broker) – Property and casualty insurance producers (agents/brokers) sell policies that guard individuals and businesses from financial loss stemming from events that cause property damage, such as floods, fires or storms. Insurance producers normally assist insureds in completing applications, marketing coverages, issuing certificates of insurance, making changes to policies, invoicing, and filing claims with the insurance company. They can assist in reporting the claim but do not typically have hands-on claims experience.
Restoration Contractors – Restoration contractors are routinely called out to restore a damaged property to its pre-loss condition on behalf of the insurance companies. (Please note that restoration contractors can also be called by the insured themselves). In most cases, the insured is under no obligation to use the insurance company's vendor. They often put together a scope of repair for the loss along with a cost estimate to help the insurance company understand monetarily what might be required to restore the property to its pre-loss condition. Restoration companies are usually involved very early on and may even be onsite immediately after the damage has been sustained.
Professionals Who Work for the Policyholder
Public Adjusters – A public insurance adjuster is an insurance loss professional who works exclusively on behalf of the policyholder throughout every aspect of the property insurance claims process. They prepare, present, and negotiate claims exclusively for their clients. A competent public adjusting firm goes to work for the policyholder immediately. The earlier a public adjuster is brought into the process, the better the opportunities are for helping the policyholder obtain the most favorable settlement possible. A public adjuster can be hired the day of the loss and typically remains involved until all monies are paid out on the claim.
Risk Management/Insurance Consultants – Independent risk management consultants work for the insured, and never for an insurance company. Risk management consultants can assist in the claim reporting and preparation process and they can also help policyholders determine if any other professionals are needed to prepare their claim. The duration of their involvement will depend on their contractual requirements with the property owner.
Appraisers – Appraisal is designed to be a binding resolution for when the policyholder and the insurance company fail to agree on the amount of loss or the extent of damages. Appraisal is not used to discuss any coverage issues; it is solely used to settle monetary disputes. The appraisal provision, often referred to as the "Appraisal Clause" or "Statutory Appraisal," is included in the Conditions section of many insurance policies for residential or commercial buildings. Appraisal experts are brought in at the end of a claim when a resolution cannot be made between the insured and the insurance company.
Professionals Who Can Work for the Insurance Company or the Policyholder
Building Consultants – Building consultants can be retained by the insurance company, the insured, or the public adjuster. Their role is to put together a repair estimate, scope of work or protocol of repair, and to determine the most cost-effective way to restore the damaged property. They may also assist in determining whether a building can be repaired or should be leveled and rebuilt.
Engineers – With regard to equipment losses, a mechanical engineer is often hired by the insured, the insurer, or the public adjuster since mechanical equipment requires very specific expertise. The most common type of engineer involved in a property damage claim is the structural engineer. Their role is to determine how to repair or rebuild the building up to current construction and safety codes. They are responsible for ensuring the structural integrity of the building.
Forensic Accountants – Forensic accountants are experts at understanding business income loss claims. They are often hired by both insurance companies and policyholders to determine the amount of loss the insured has suffered. Many insureds do not have detailed financial records, either because they were not properly kept, or they were destroyed in the disaster that caused the loss. Forensic accountants can help recreate these financial documents which are required for documenting loss of income.
Inventory Specialists – Inventory specialists often work for both the insurance company and the policyholder. Their job is to go to a loss site, look at the damaged equipment, stock, personal property and/or business property and create a detailed inventory of what was damaged or destroyed. These professionals perform very detailed work in a challenging environment. Their services are essential to getting a proper insurance payout for most claims.
"When home and business owners experience a significant property loss and need to file an insurance claim, there are many qualified professionals who can assist with the process of obtaining a fair and accurate property insurance claim settlement. It is important to know who they are and what role they play so that the policyholder can choose the most qualified insurance experts to help them through the claims process."
-- Stuart Dorf, Senior Vice President of Business Development/Marketing at Globe Midwest Adjusters International
Download this blog as an eBook by clicking here.
---
As the Midwest's largest and oldest public adjusting firm, Globe Midwest Adjusters International's core focus is exclusively representing property and business owners, during the insurance claim process, to maximize and expedite our clients' insurance claim settlement. With offices in Southfield and Grand Rapids, Michigan, Chicago, Illinois, and Appleton, Wisconsin we are experienced with the types of natural disasters that strike the Midwest, the companies that insure here, and how local claims are handled.
---
About the Authors
Stuart Dorf, JD is a Senior Vice President at Globe Midwest/Adjusters International. He specializes in exclusively representing commercial property and business owners during the insurance claim settlement process. Mr. Dorf is a member of the Oakland County Bar Association Real Estate Committee and a member of the Michigan and National Associations of Public Adjusters. He is a licensed instructor and also presents insurance courses certified by the State of Michigan for continuing education credits.